Staff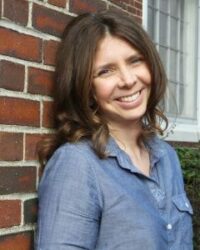 Rebecca Boulos, MPH, PhD
(she/her/hers)
Executive Director
rebecca.boulos@mainepublichealth.org
Dr. Boulos is MPHA's Executive Director, having taken on the role in August 2016. Becca comes to this position having served on the MPHA Board from 2014-2016, including as vice-president of the Board. Her career in public health spans 16 years, having worked for research institutions and non-profit organizations. Prior to working for MPHA, Becca was assistant professor at the University of New England's School of Community and Population Health, where she developed and directed a new undergraduate program in nutrition, and directed UNE's undergraduate public health program. During her time at UNE, she served as either principal or co-principal investigator on several research grants, receiving funding from organizations such as the Robert Wood Johnson Foundation and the U.S. Department of Agriculture. Her areas of specialization are community-based participatory research, nutrition, physical activity, and childhood obesity prevention.
At MPHA, Becca has played a key role in growing the organization's membership, engaging public health stakeholders and policymakers, and sustaining the organization financially. She serves as primary staff for MPHA's Board of Directors. Becca comes from a long line of Mainers, and was raised in Southern Maine. She received her Ph.D. in Food Policy and Applied Nutrition, specializing in Nutrition Interventions and Obesity Prevention, from Tufts University's Friedman School of Nutrition Science and Policy, where she earned a USDA Doctoral Fellowship in Obesity. She received her M.P.H. with a concentration in Social and Behavioral Sciences from the Yale School of Public Health and her B.A. in Communications from The George Washington University. Becca enjoys spending time outside with her family and friends, her family's dog, Karla, and exploring all the beautiful places of Maine.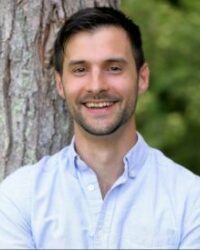 Matt Wellington
(he/him)
Associate Director
mwellington@mainepublichealth.org
Matt Wellington (he/him) is MPHA's Associate Director. He manages MPHA's membership recruitment and engagement, organizes its training program, and supports the organization's advocacy and communications efforts.
Before coming to MPHA, Matt spent ten years working on public health campaigns nationally to keep antibiotics effective, reduce youth tobacco use, respond to the COVID-19 pandemic and more. He's combined strategic communications with stakeholder organizing to achieve meaningful results for public health. Matt also has a deep history of training health professionals to be effective advocates and communicators on health issues, and has presented on those topics at the Bloomberg School of Public Health, Yale School of Public Health, the World Medical Association and more.
Matt spends his spare time enjoying the outdoors with his wife and young daughter, playing the harmonica, and reading up on American history.