Outstanding Affiliate of the Year
October 25, 2021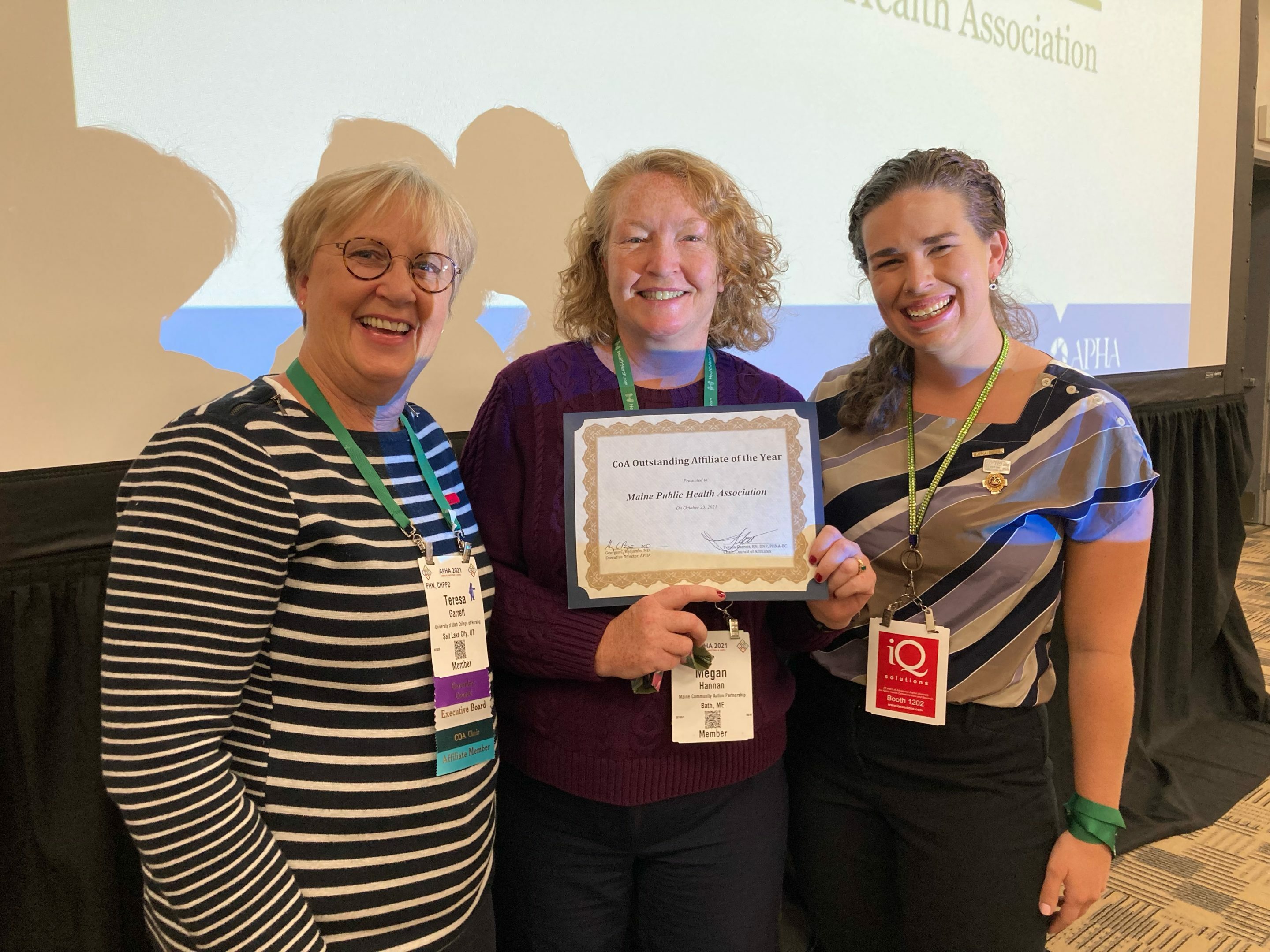 We are excited to share the news that at the American Public Health Association's Council of Affiliates' Awards Reception, held on Saturday, October 23, 2021, MPHA received the 2021 Affiliate of the Year Award! Thank you to MPHA Past-President, Megan Hannan, and MPHA's former Policy Intern and APHA 2019 Student of the Year, Emily Bartlett, for accepting the award on our behalf.
MPHA has seen significant growth over the past 5 years, more than doubling our staff capacity and growing our operating budget by almost 70%. We have tripled our organizational memberships and seen a 60% increase in individual memberships. To see what else we've been up to, here is our MPHA 2020 Annual Report.
We want to thank our members, and regional, statewide and community partners and funders for their support and commitment to improving public health and health equity in Maine. Thank you to APHA for recognizing our hard work with this award; we are so honored.
You can view our full press release here.